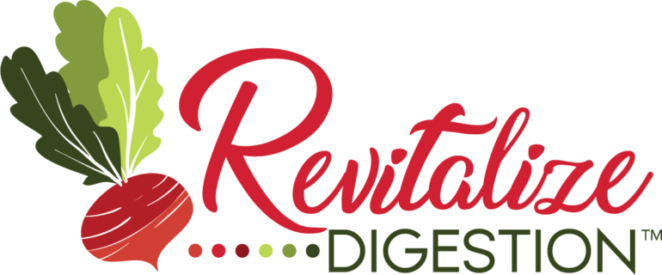 Let this beautiful, full-color book guide you through the
Revitalize Digestion Program to digestive health.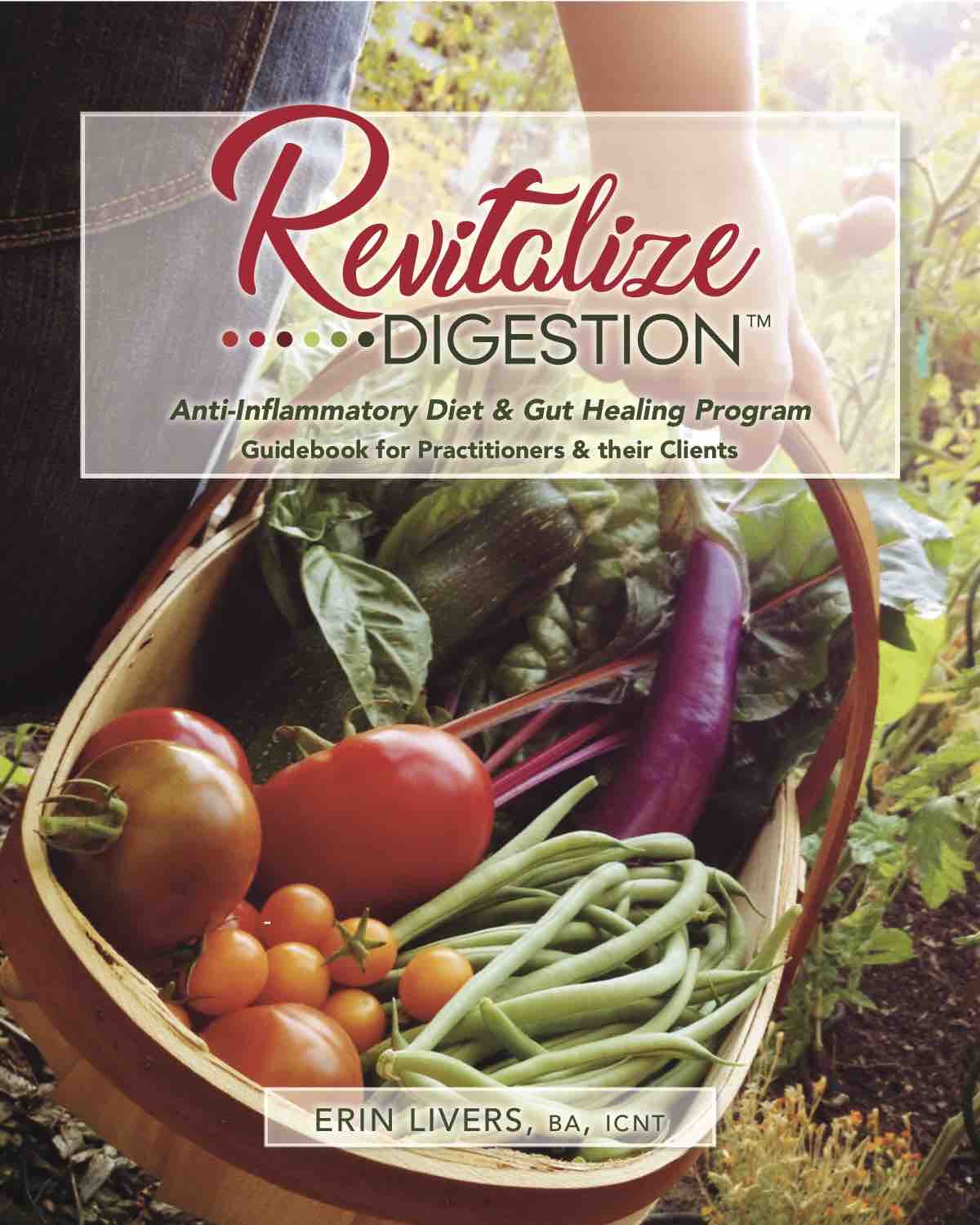 Don't lose another day of your life to digestive symptoms!
Digestive symptoms can lead to chronic health problems including inflammation, extra weight, fatigue, chronic pain, autoimmune disorders, depression and more. In this Guidebook for Practitioners and their Clients, Erin Livers guides you and your practitioner step by step through the Revitalize Digestion™ Anti-Inflammatory, Elimination Diet and Gut Healing Program. No matter your current state of health, the Revitalize Digestion Program is the first step to alleviate the symptoms and chronic conditions that are a result of poor gut health and inflammation.
For healthcare practitioners who want an effective and efficient way to start their client down the path to health, science recommends we begin by restoring health to the digestive system. Revitalize Digestion is the efficient, effective and powerful tool to help you do just that.
To Purchase the Revitalize Digestion Guidebook
Contact your healthcare practitioner
OR click HERE to purchase it from Amazon.com
The Guidebook provides
step-by-step instruction, 
a 
Shopping
Guide,
a full 21-day Meal Plan with 125 recipes, as your
practitioner 
provides you with individual, professional guidance.